Hạ Long Bay, in northeast Vietnam, is known for its emerald waters and thousands of towering limestone islands topped by rainforests. Junk boat tours and sea kayak expeditions take visitors past islands named for their shapes, including Stone Dog and Teapot islets. The region is popular for scuba diving, rock climbing, and hiking particularly in mountainous Cát Bà National Park.
To be specific there are 1600 small Islands located at a distance of a three-hour drive from the City of Hanoi, Vietnam.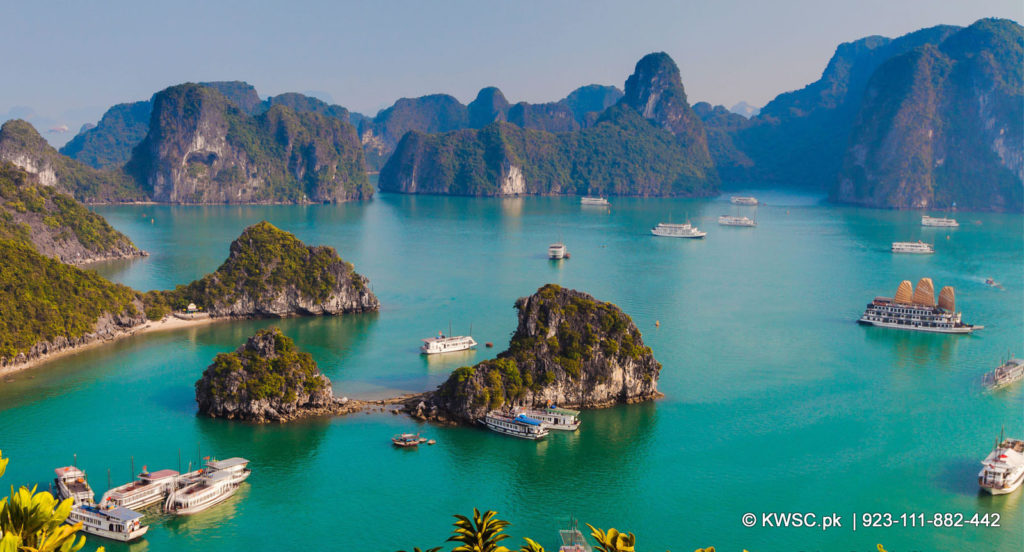 The Beauty of the Island drives a lot of tourists here at the bay as the main Attraction there is a Junk Boat Ride that Circles these Limestone Islands covered with rainforest tops.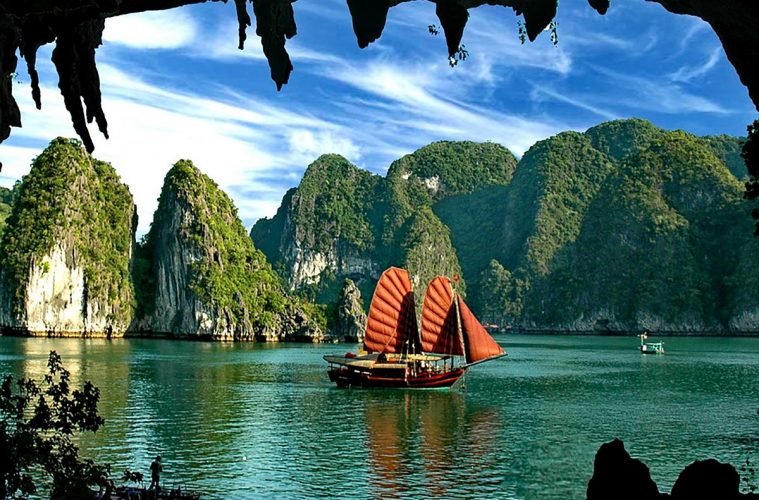 The Adventure Doesn't end here. Before you think you have seen it all, you explore a Three Chambered Cave, Dao Go.
Dao Go is the underneath of these Islands where you can witness the stalactites falling from the roof of the Island. So the tops of the Island covers rainforests and beneath it, these stalactites thrill tourists in the cave who need to climb around 100 steps to witness these stalactites, some of which were 80 feet high.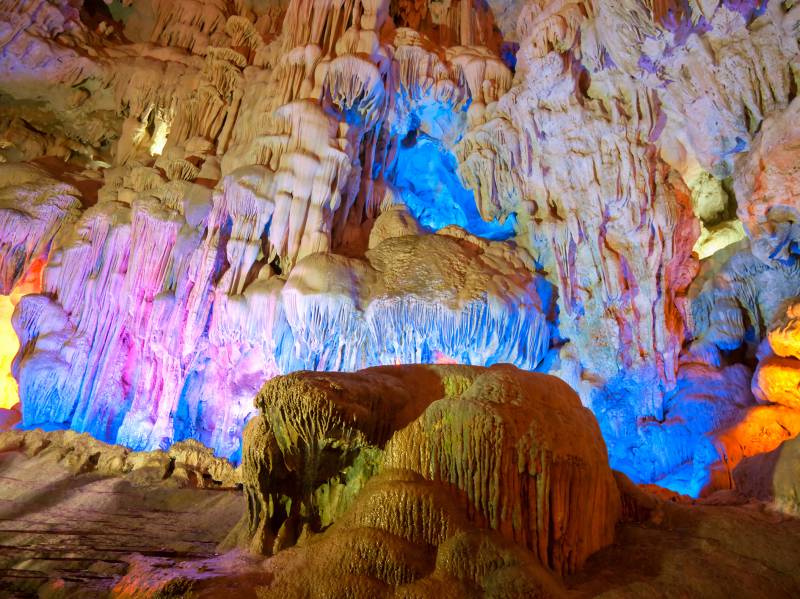 The bottom line is if you are an Adventure Junkie, you need to add this to your bucket list.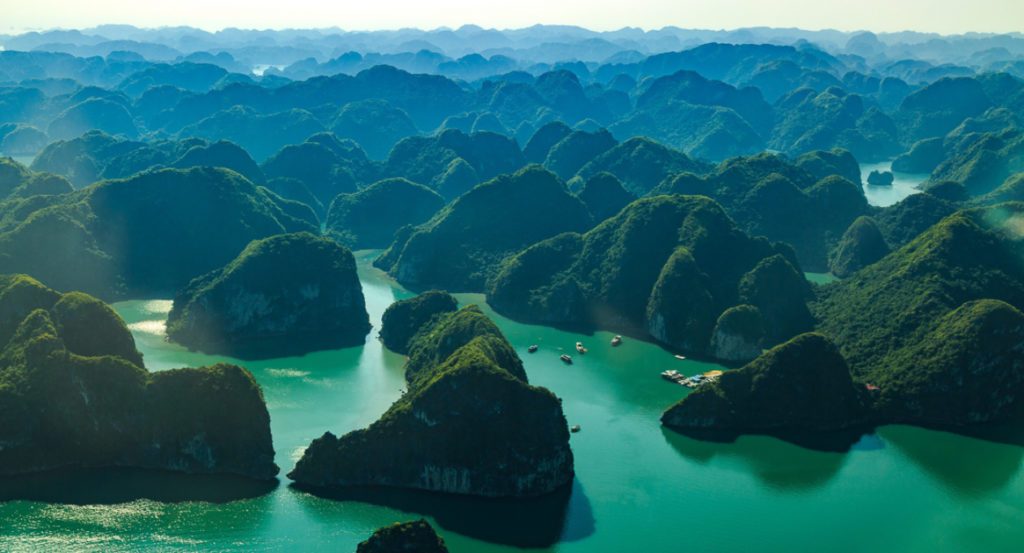 PS: This last picture looks like the islands from the movie "The Incredibles" where Dash had to run from the drones.