Underwater photography, Cliff Diving and Snorkeling at Churna island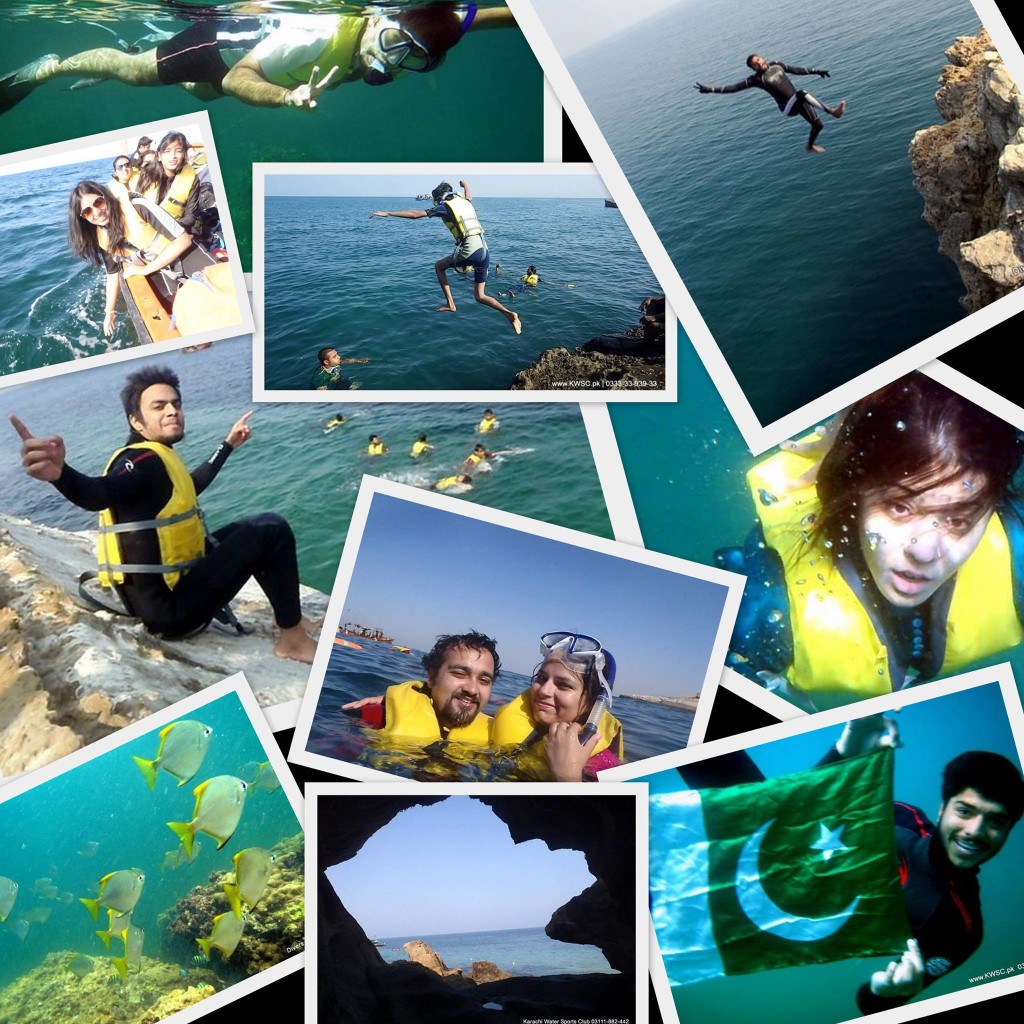 Churna Island for many is nothing less than a hidden paradise located in the Arabian Sea. Churna Island is best known and popular for Snorkeling and Scuba diving trips. Since the sea is calm with the absence of high tides, so the best time to snorkel is now especially in the months of September till April. It is a natural phenomenon that the water seems & feels much warmer during the winters as compared to the summers.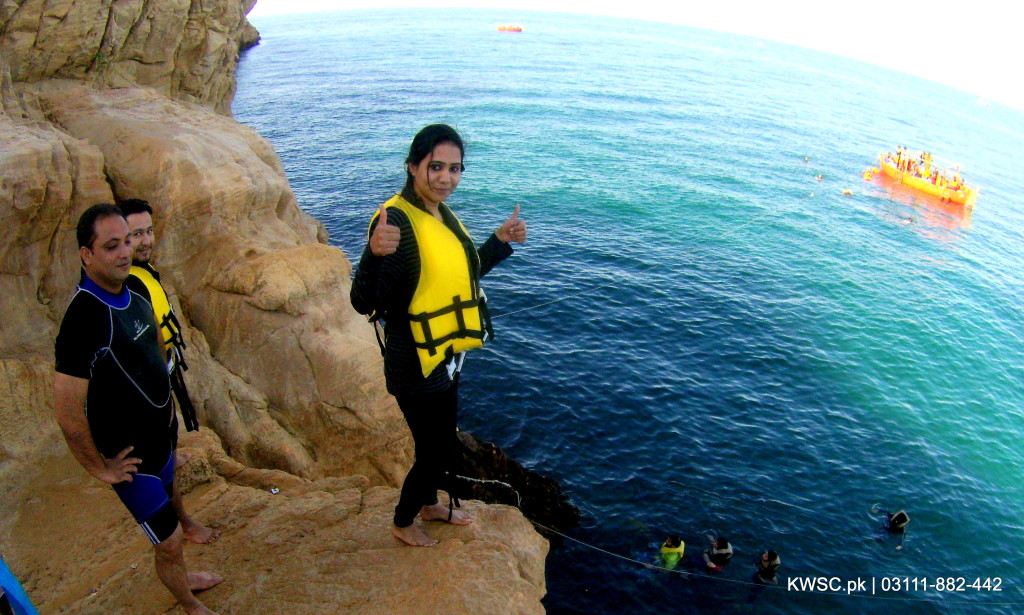 Snorkeling & Freediving
Snorkel ling is the practice of swimming on or through a body of water while equipped with a diving mask, a shaped tube called a snorkel, and usually fins. In cooler waters, a wet suit may also be worn.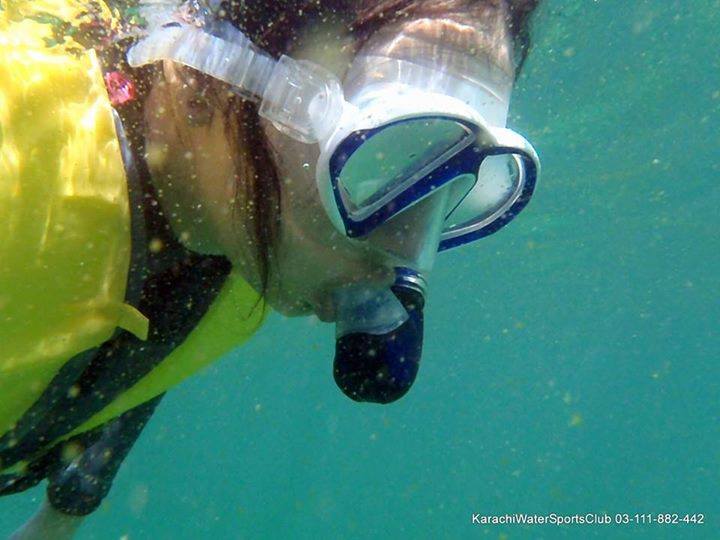 Cliff Diving
Cliff Diving takes place from a cliff at Churna island, you dive into clear blue water from 30-50 feet height.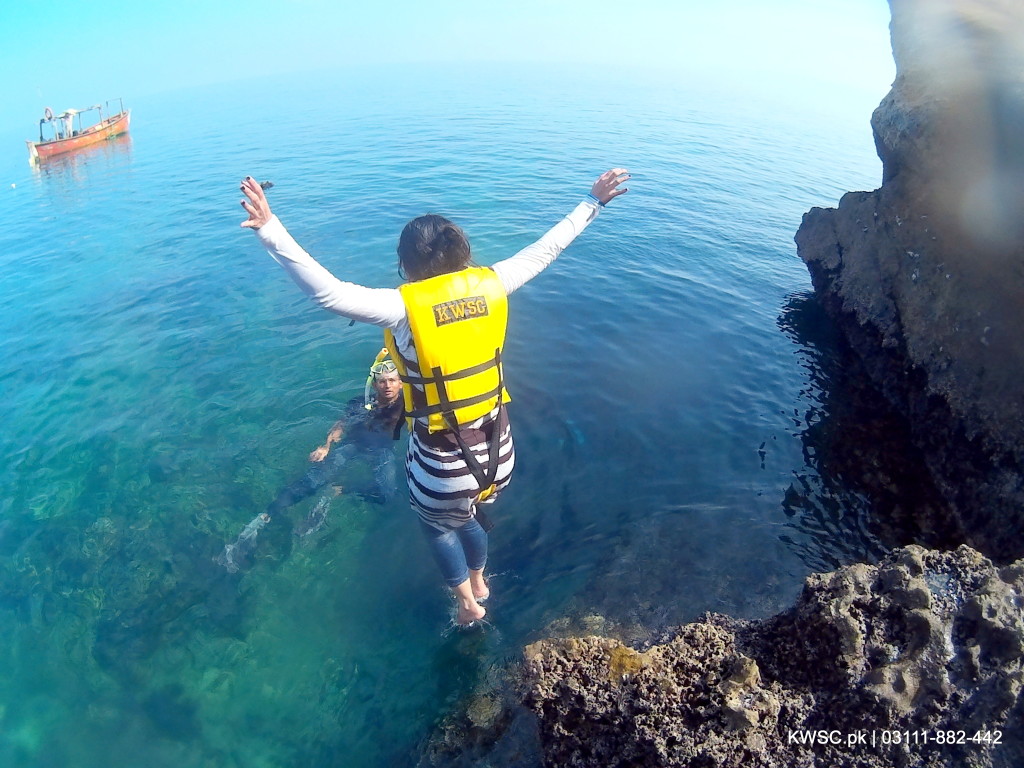 Cave Exploration
We will be exploring the caves at Churna island, they are hidden from the naked eye but our experienced crew will take you deep into the heart of the mountain.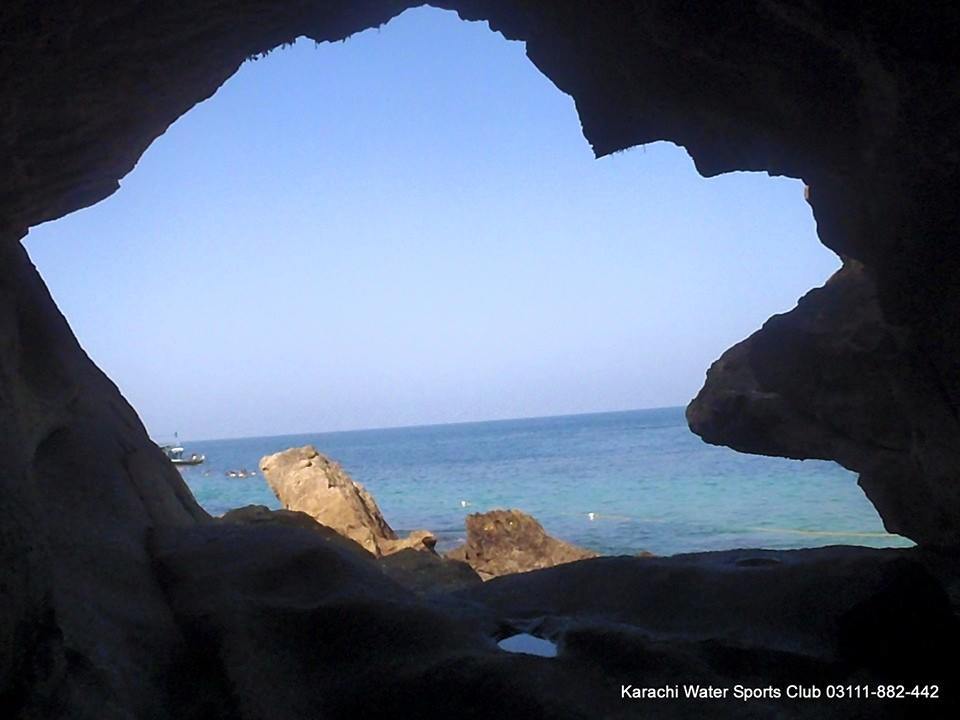 Underwater Photography  #Selfies
While you enjoy activities at Churna island, we will be constantly taking pictures until the moments are captured in the most amazing way, so you can enjoy your memories for years to come.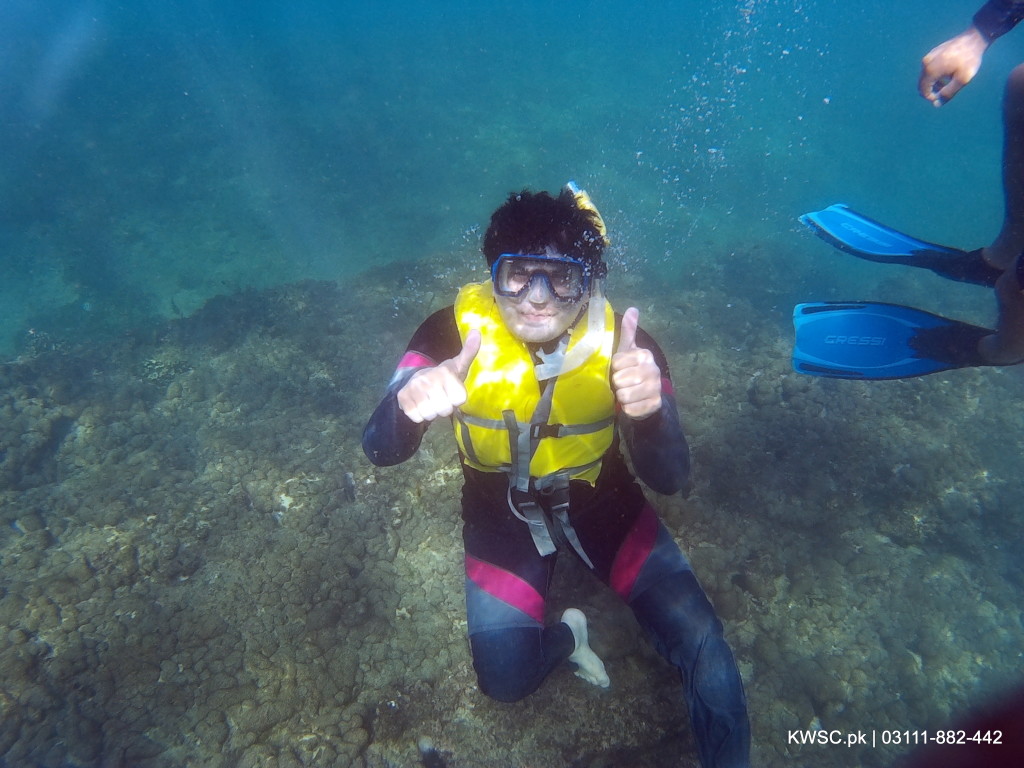 Lunch at Churna Island
We provide Chicken Biryani at Churna island with Cold Drinks and Mineral Water.

Transport & Local Boat Ride to Churna Island
You will be taken to Churna Island in A-class AC transports which will take you to the beach. Local boats will take you to Churna Island.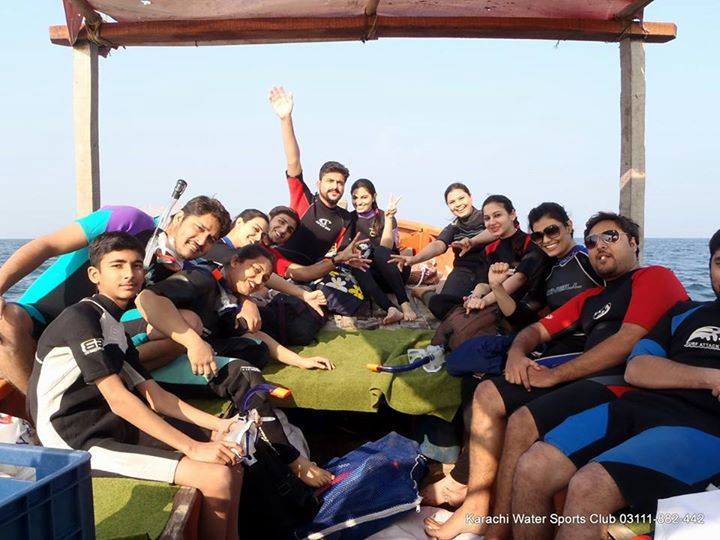 JET SKI RIDE (Additional Charges)

Package Price and Services
Venue: Churna Island

Dates: Every Weekend or any holidays or any day on request

Timing: Sunrise to Sunset (full day 12 hours trip)

Season: Winters (September to April)

No minimum group requirement, any individual can also join

4000/head package
Package Includes:
A/C Pick & Drop From Gulshan Usmania Restaurant & Boat Basin Nihari Inn Restaurant Clifton (Coaster/Hi-ace/Daewoo).

Snorkeling kit Includes Diving Mask, Snorkel (A device/tube for breathing in water surface), Life jacket (for non-swimmers), Wet Suits for cold weather.

Boat ride to Churna Island & Back to beach 10 Km travel, takes 1hr to reach the island and 45 mints for back to the beach.

Guided Snorkeling tour Ropes tied from boat to island on the water surface for Non-Swimmers, Male & Female Instructors and Life Guards.

Underwater photography with training and multi shots session (we keep trying until we get a perfect & memorable photo of u).

Cliff Diving (Cliff Jumping) with Multi-shots Photography, safety instructors and crew,

Lunch & Drinks,  In Lunch we serve Chicken biryani with Cold drinks/Juices. (can be changed according to weather conditions).
Online Booking Procedure
Make Payment @ 4000/Head in Company bank account at least 48hours before the trip
Account Title: Karachi Water Sports Club
Account # 5023 7 00 00 95 6 55
There is No Deposit Fee & U can deposit from any branch of HBL in Pakistan OR Transfer through ATM or Internet/mobile Banking.
Fill This Registration Form
OR
Send us payment receipt with participant names & contact numbers at WhatsApp or e-mail at 03-111-882-442 / info@KWSC.pk
You'll receive a Trip plan and other instructions via SMS regarding what to bring in bag Note: Exclusive Private and customized (Close Group) Trips in Weekdays are available on request.
Frequently Asked Questions and Answers
Is it safe for non-swimmers?
Yes, we make it safe and joyful with our competent ocean lover crew and best gear which includes Specialized Life jackets for water sports purposes.
How much deep water is in the snorkeling area?
It is about 10 to 15 feet approximately, which is ideal depth to enjoy snorkeling, further, the safety gear makes you irrespective of the depth.
Will I be free in the ocean or there are any boundaries?
You have to follow the guiding ropes, installed on the water surface of the snorkeling area.
Can I swim alone?
Swimming alone is not allowed, until or unless you are with our instructor or within the boundaries.
How will I swim forward, if I don't know how to swim?
You can easily move forward by pulling the ropes, installed on the surface.
What I Should not Bring?
Arms and drugs are not allowed on trips.
Should I bring my swimming stuff?
You can enjoy water activity in regular shorts, tights, trousers, and T-shirts (full sleeves advised) however, we provide wet suits specially designed for snorkeling in cold weather.
What should be my bag stuff for the excursion?
]National Identity Card, Hat, Waterproof Sunblock- recommended SPF-90 plus, Towel, Sun Glasses, Hands-free to enjoy your favorite soundtracks while boat riding, Personal Drinking water bottle.
Can I bring my Camera?
Yes, you can bring, but if it is not waterproof then it will remain on the boat, when you will be into the water.
Is parking available on pick & drop points?
Yes, there is a parking area on pick up points. we can park there on owners risk

Can I book a private trip?
Yes, you can book a private and customized trip on any day/date. just let us know your requirements we'll design your package accordingly
Is Cliff jumping Safe?
Yes, it is, if you follow safety instructions.
What is the age limit to book an adventure trip?
10 years plus.
Can I bring my valuables?
Yes on your own responsibility.
Is your trip safe from natural hazards?
Yes, it is safe, we consider the scientific weather forecast and information collected from our local representative of that area, before the trip, If it is risky then we postponed the trip.
Is travel safe?
We travel in convoy within Daylight to prevent risk.
SPECIAL PREMIUM TRIPS CAN BE AVAILED ON REQUEST AT CUSTOMIZED RATES
Cruise Boats Available (on Additional Charter Rates)
Speed Boats available on additional charter rates (Hourly rental)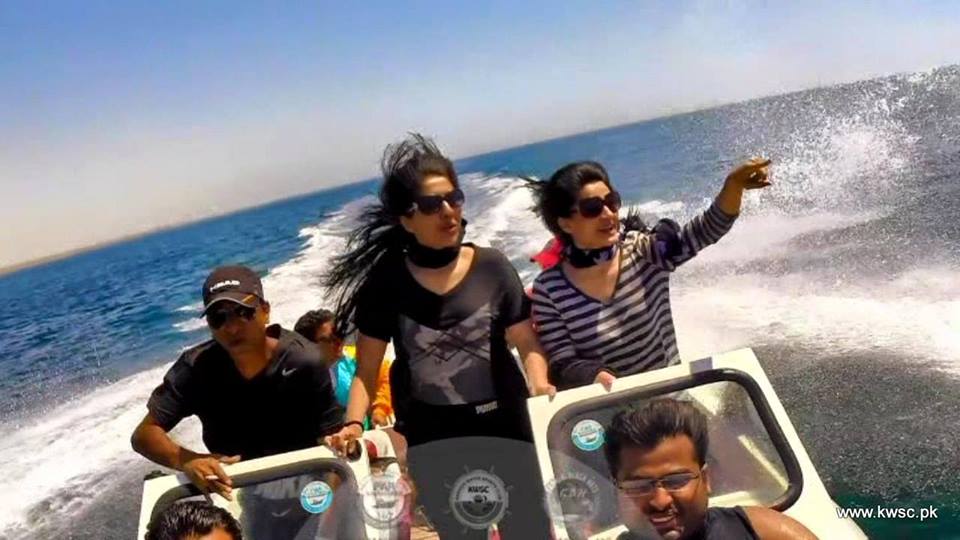 Cruise Boats on rent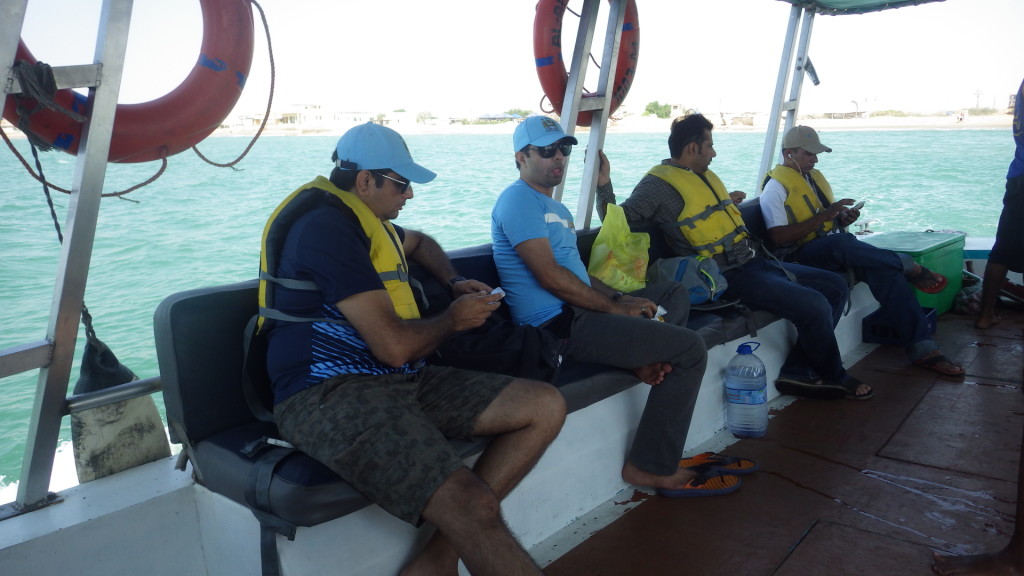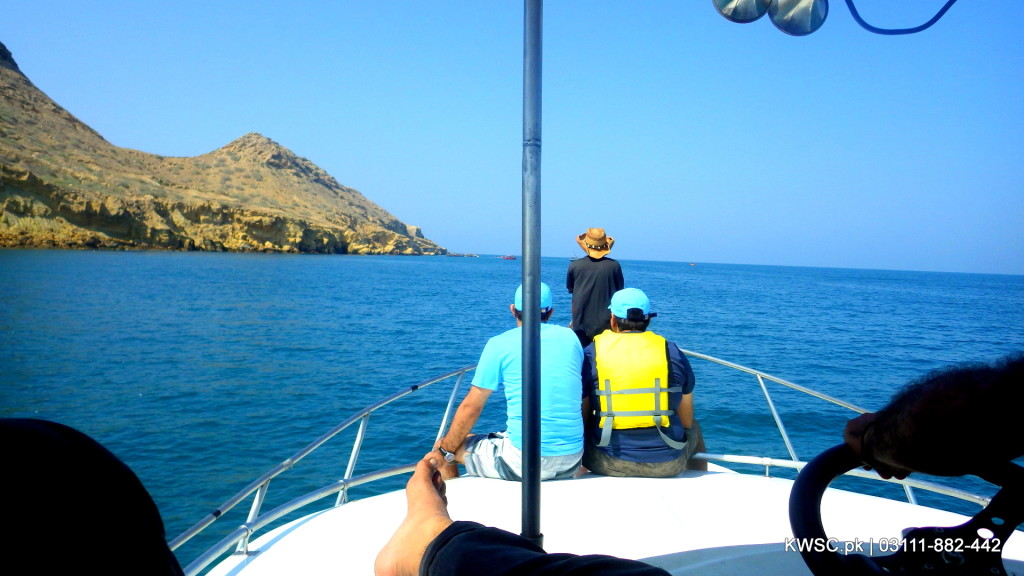 Scuba Diving @ 5000/Head Additional